Urban Assault Laser Tag
Wild Willy's is pleased to announce one of its newest attractions: Urban Assault Laser Tag. So come join us for the most interactive Laser Tag experience available in the area.
*NOTE: Must be 6 years old to play Laser Tag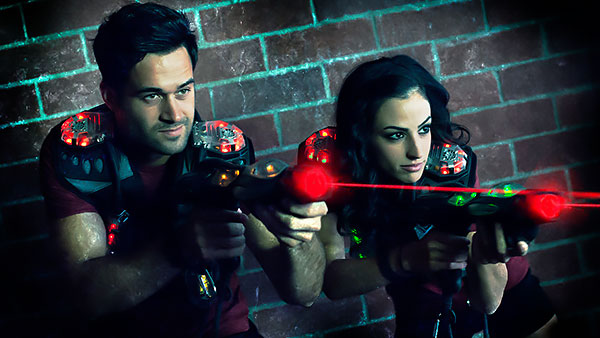 Prepare to immerse yourself in a true, urban combat setting. With burned out buildings, brick walls, and a maze of urban obstacles, players will compete against each other or pair up in teams to test their skills in 19 different challenges. Blast your way through the two story maze, but watch out for interactive mines, sirens, police cars, and jets that provide opportunities to gain additional points when these targets emerge.
Rain or shine, day or night step up and test your skills to see if you have what it takes to lead your time to victory in the most interactive, challenging laser tag arena in the area!!