The 4D Movie Experience
Enjoy a movie like no other with our 4D Movie Experience. Our 4D movie theater combines a 3D Movie with unique motion and a special effects experience to immerse you into the on-screen action like never before.
Get onboard your jeep and enjoy a unique tour of our dinosaur reserve. You'll get within touching distance of a giant Diplodocus and the ferocious T-Rex as you travel through our jungle. Or hang on to what you can for an action-packed ride with a hapless Sheriff and his trusty steed as they chase a ruthless bank robber through the Wild West. Will the bungling duo survive the runway mine cart ride and bring the bandit to justice?
4D Motion EFX Advisory (PDF file)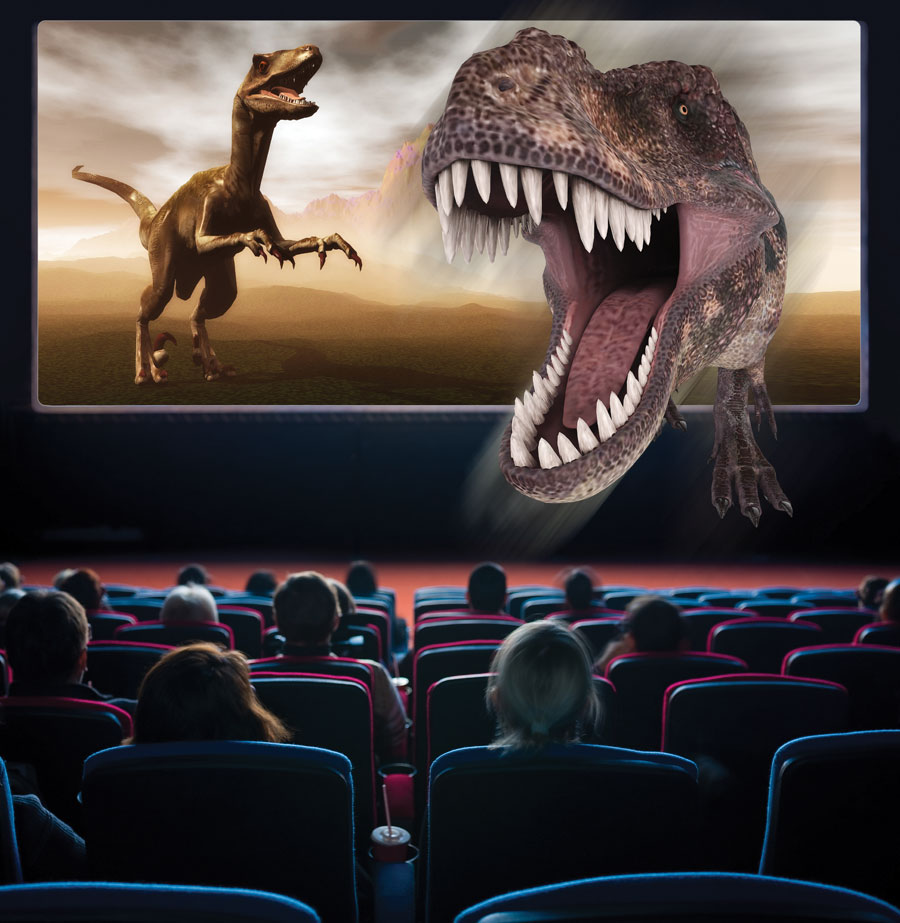 Click the movie posters below for more info and run times.